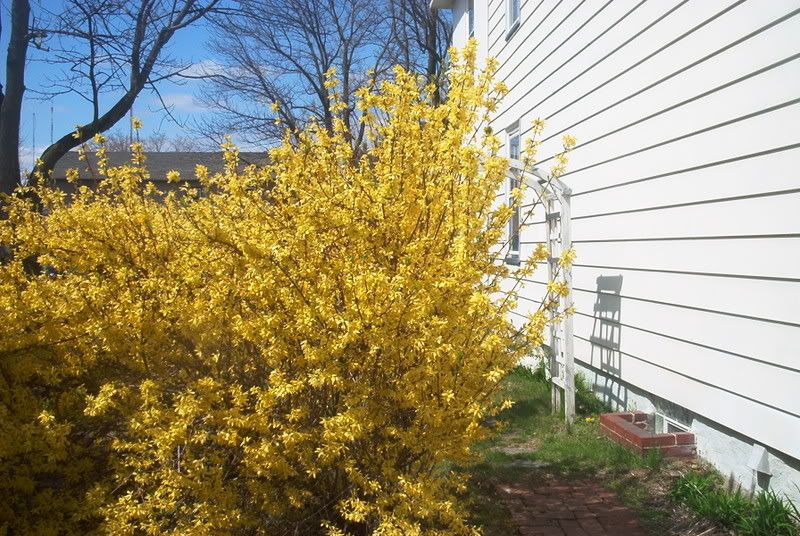 Forsythia in full bloom now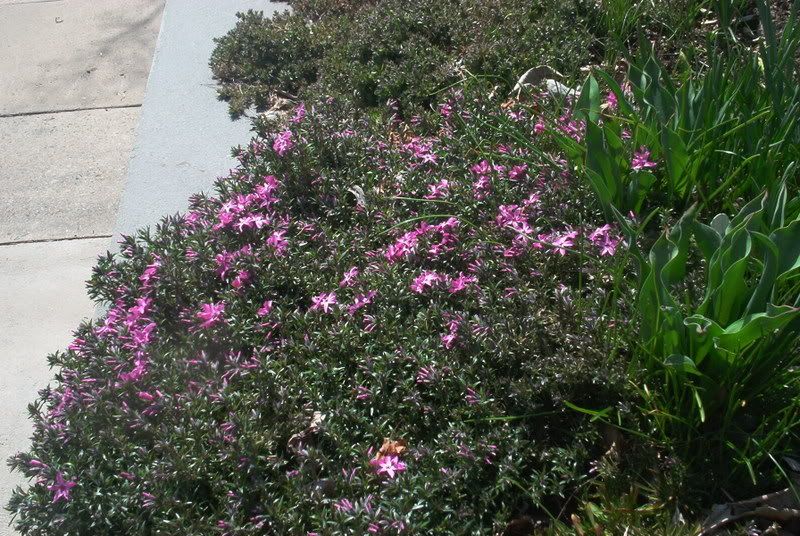 Creeping phlox over the weekend...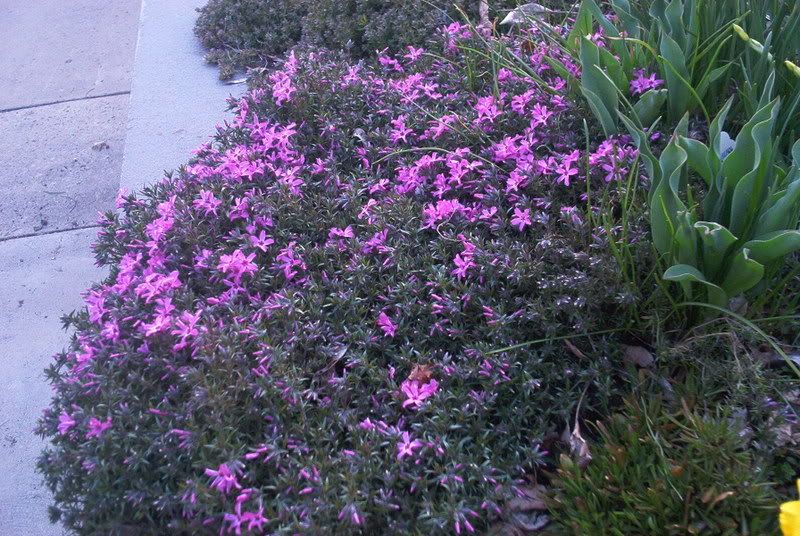 ...and then again today.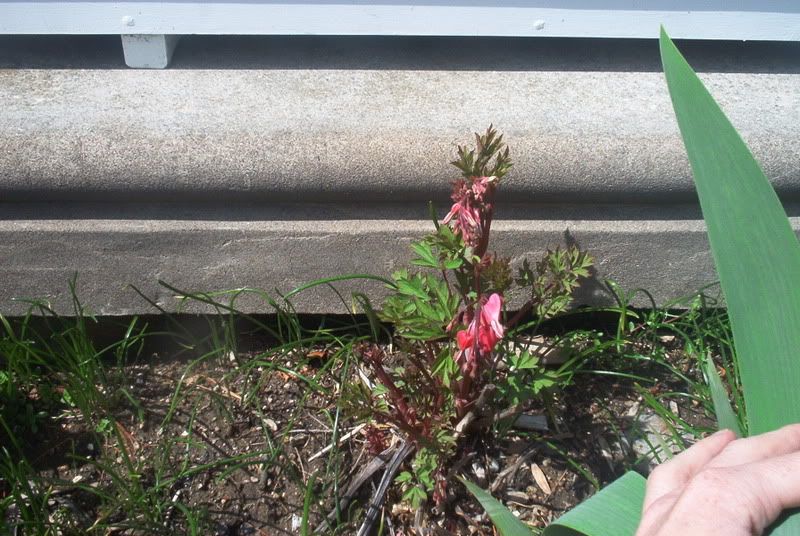 Bleeding heart a few days ago...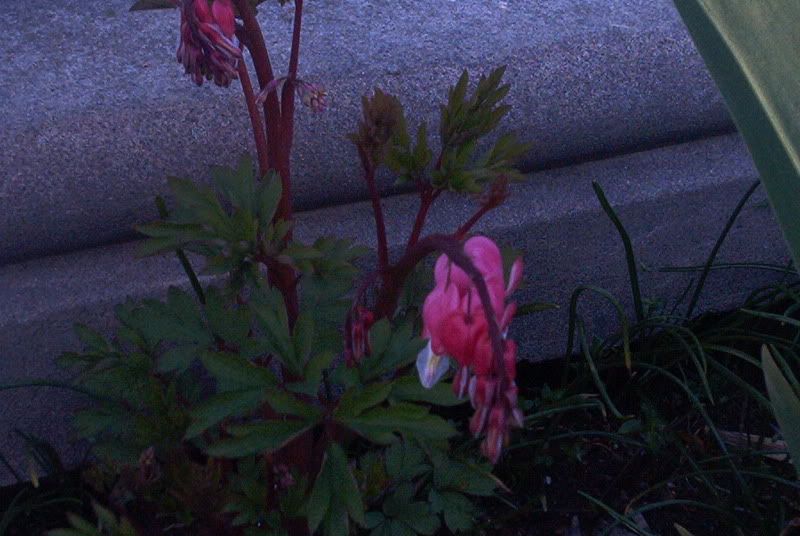 ...and again today.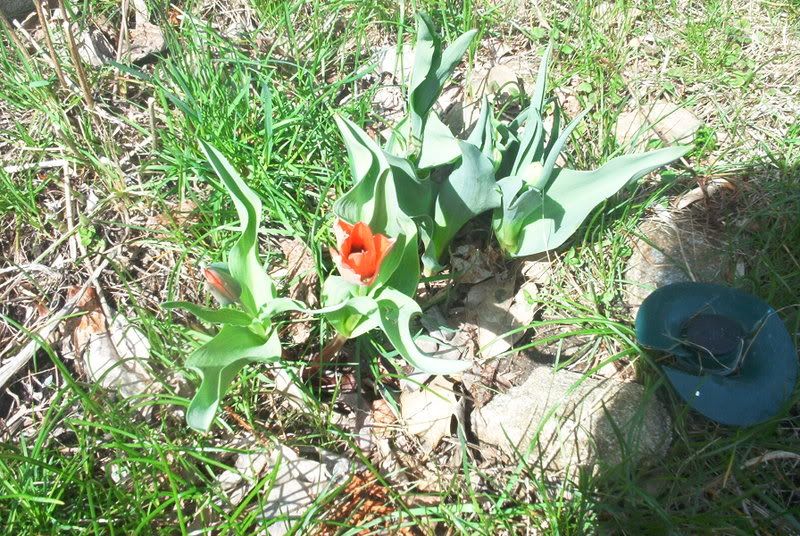 Tulips just starting to open...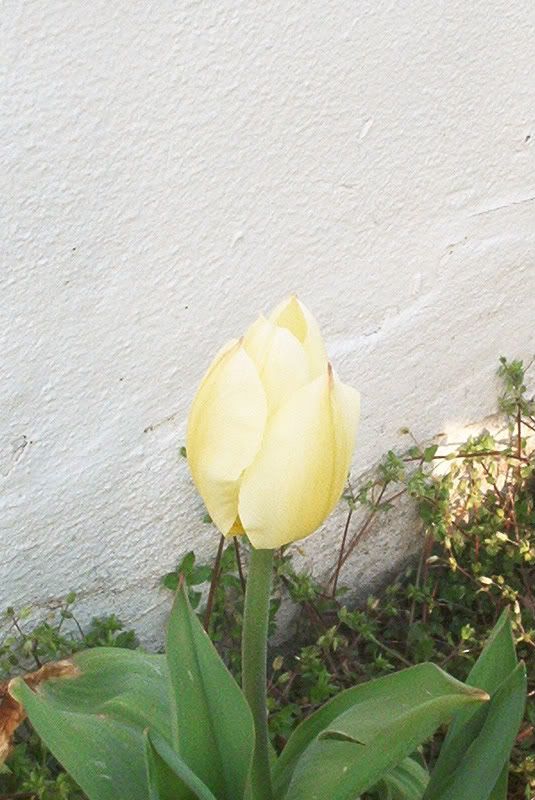 ...and closed down for the evening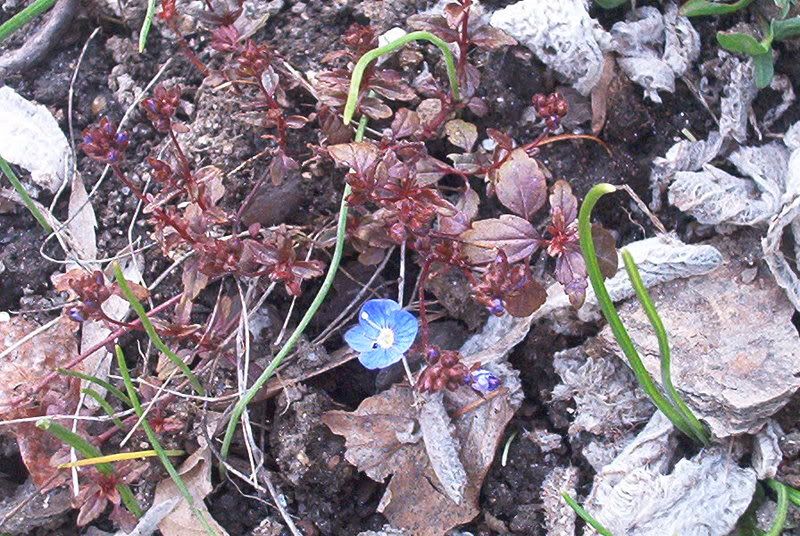 Veronica "Georgia Blue" - new to my garden this year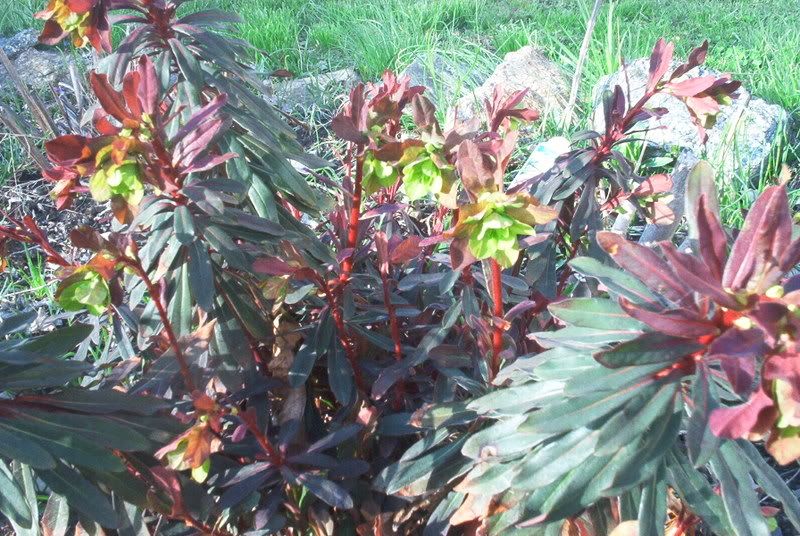 Wood spurge. The foliage was really pretty over the winter, and now the green "flowers" are arriving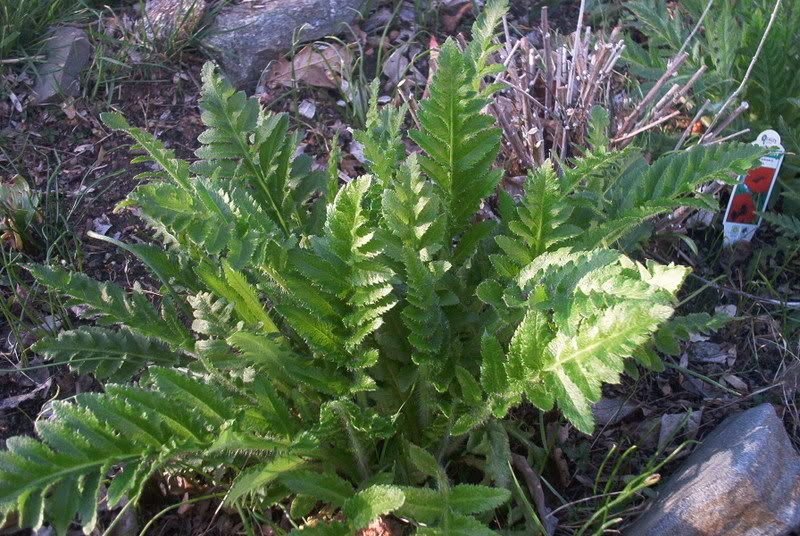 Oriental poppy foliage looking healthy!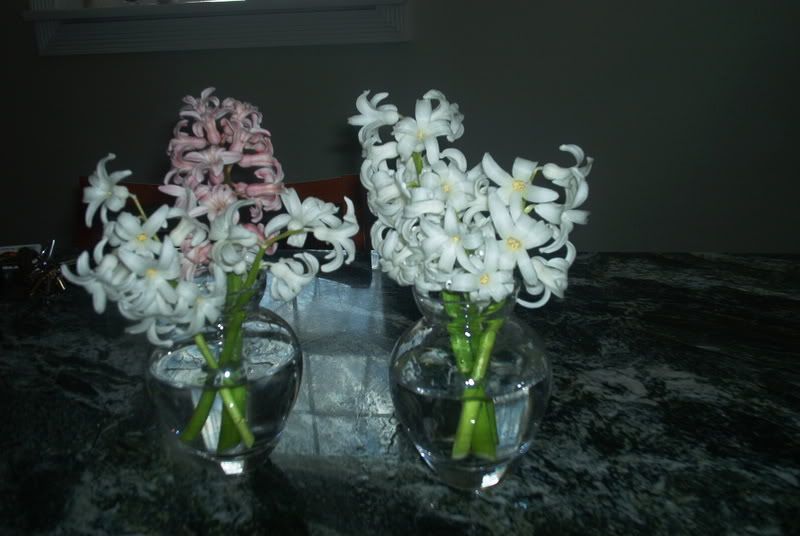 Hyacinth creating a beautiful perfume indoors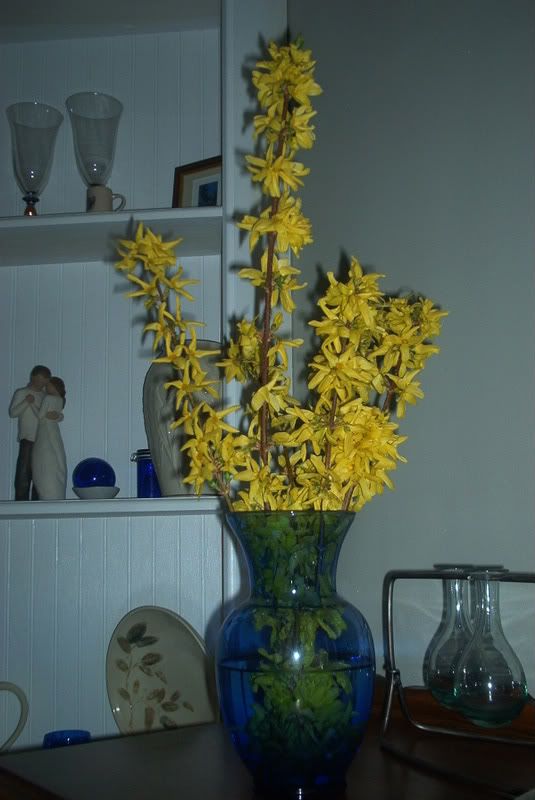 I love the colors of forsythia in a blue glass vase. I know it's spring when I'm able to bring this arrangement indoors.