I finally pulled the trigger and placed my plant order for the fall. My "paralysis by analysis", as Neighbor M has diagnosed me, was really bad and for months (seriously) I labored over decisions. Would it clash with other plants near by? Would it even do well here? What if it dies?
I know, I need therapy.
Anyway, some are new takes on existing plants I have that have done well. Others will be brand new but captivated me with their descriptions and pictures online. All of them are from Lazy S's farm. They do not use neonicotinoids and the plants I purchased from the last year are doing well. They should be arriving this week, so let's roll out the red carpet for:
Achillea x 'Schwellenberg'
I somehow have completely forgotten about yarrow until this year. I used to have many plants but when I had to move things around when I lost half my yard, I apparently lost most of them. I realized that the one I do still have is vigorous, a late summer/early autumn bloomer, and enjoys neglect. In other words, perfect!
Photo from robsplants.com
Anemone x hybrida 'Queen Charlotte'
I have one of these in the back yard and it's so, so lovely to stare at out the back window when I'm washing dishes. I'm hoping to double my pleasure with an additional plant.
Photo from katesgardenjournal.com
Geranium sanguineum
I pass by these babies at the park by my office and they're incredible. I ordered four plants - they'll replace the increasingly invasive spiderwort in the back yard. And their flowers are nice and bright, which is always needed after a terrible winter.
Photo from joycreek.com
Heuchera x 'Delta Dawn'
I'm excited to put these (I ordered 3) in the allee, where it will provide color from spring through fall. It starts out like the picture below and then changes colors with the seasons, ending up as bright reds, oranges, and yellows.
Photo from lazyssfarm.com
Salvia microphylla 'Wild Watermelon'
Shocking, I know - another brightly colored flower! I'm hoping to put this salvia in the front to replace the Aster 'Alma Potschke' that I mentioned isn't doing so well in my last post.
Photo from chanticleer.org
Lonicera sempervirens 'Major Wheeler'
I purchased one of these a couple of years ago to replace Rosa 'Pinkie' that got rose rosettes disease. It's making its happy home on the back fence, so this second one will be started further down. Hopefully in a few years, they'll both be big, lush, and spilling over the entire fence.
Photo from northcreeknurseries.com
Monarda didyma x fistulosa 'Gardenview Scarlet'
I am going to rip out the invasive daylilies on my side of Neighbor M's fence and put this plant and the yarrow there. It'll be interesting to see if there are any subtle differences between this and 'Jacob Cline'.
Zizia aurea
I had one of these years ago and loved it, but it didn't survive the new garden move. It's a subtle spring plant that I'll plant outside one of the kitchen windows to stare at longingly when it's still chilly outside.
Photo from abnativeplants.com
Crysanthemum x 'Cambodian Queen'
I've always envied Neighbor M's perennial mums (though not the peachy color), so I'm finally buying one of my own. This will go in the front yard where fall color will be welcomed.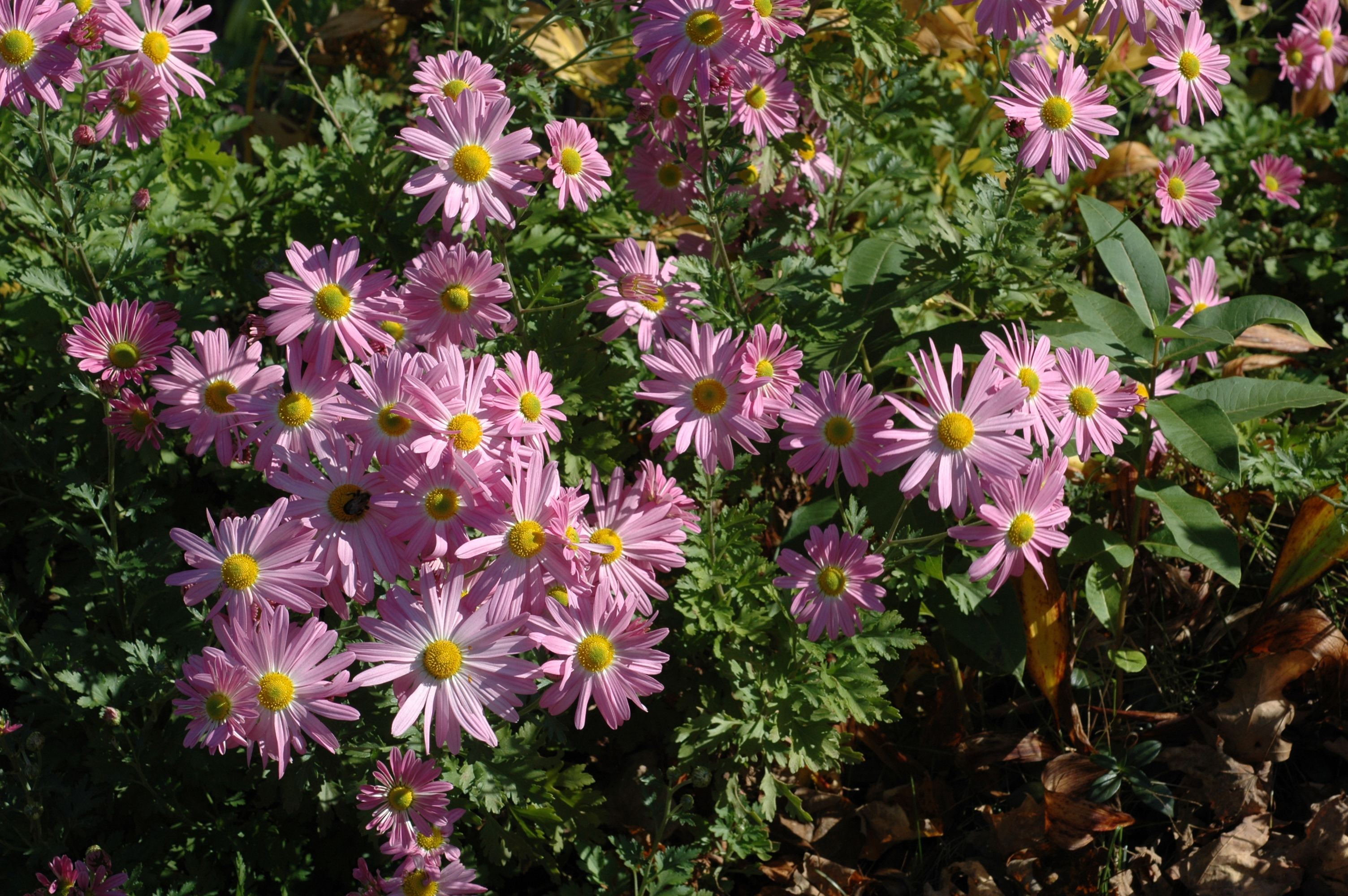 Photo from plantswise.com
Woo! I'm excited! Are you excited about any new plants you've purchased or will be purchasing?